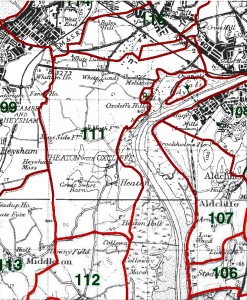 The council is democratically elected to serve the local area of Heaton-with-Oxcliffe and your Council members serve for four years. The next elections will be in May 2023.
The council exist to protect the interests of our local community and can provide local services either directly or in support of Lancaster City Council and/or Lancashire County Council
The council has a statutory right to make comment on all planning applications within our boundaries, however, the decision rests with the principle planning authority, Lancaster City Council.  Planning applications are considered at council meetings.  Paper copies of planning applications are not available but they can be viewed on-line here by simply entering the application number or searching the address. You can also view planning decisions, comment on applications made and submit an application of your own!.
The council employs a lengthsman who provides grounds maintenance, hedge trimming and a range of other services adding value and helping to improve the local area.  The lengthsman's activities are directed and monitored by the Clerk on the council's behalf and reported to council members at each meeting.
The Parish Council works on your behalf.  Why not come along to a Parish Council Meeting on the second Wednesday of the month (except August) commencing at 7:00pm at Grosvenor Park School.  If you have anything to raise with the Parish Council this can be done at the start of the meeting. See you there!